WS EDITION: Nicholas Mangan - "Termiteconomics"
$

3,000.00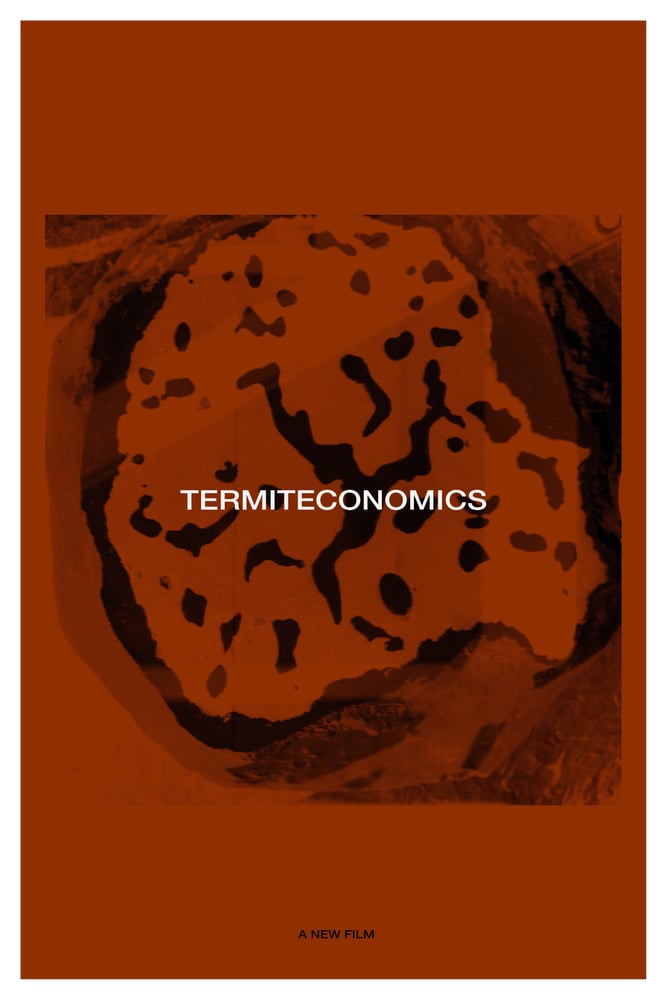 Nicholas Mangan
"Termiteconomics" 2017
Screen print on paper and glass
Edition of 3 + 2 AP (3 editions available for purchase)
Please contact info@westspace.org.au for shipping information.
This edition has been generously produced especially for the 2017 West Space fundraiser.
About the artist:
Nicholas Mangan's practice is driven by the desire to make sense of the world by unpacking histories and possible narratives that surround specific contested sites and objects. This investigation explores the unstable relationship between culture and nature, evidencing the flows of matter, energy and ideologies that are produced through the tension of these two realms. By rerouting such these events, stories and objects, new forms and latent narratives are unearthed. Recent projects have utilised a confluence of film and sculpture as an agent for both formal and metaphorical excavation.
He has exhibited extensively in Australia and internationally. Across 2016 and 2017 he presented a major survey exhibition at MUMA (Monash University Museum of Art), Melbourne, the IMA (Institute of Modern Art), Brisbane and KW Institute for Contemporary Art, Berlin. He has participated in the 2015 New Museum Triennial: Surround Audience, New York; 9th Bienal do Mercosul, Porto Alegre, 2013; and the 13th Istanbul Biennial, 2013.
Nicholas is a current member of the West Space programming committee.
Nicholas Mangan is represented in Australia by Sutton Gallery, Melbourne.